Shad Nowicki
Original and available paintings.
Culture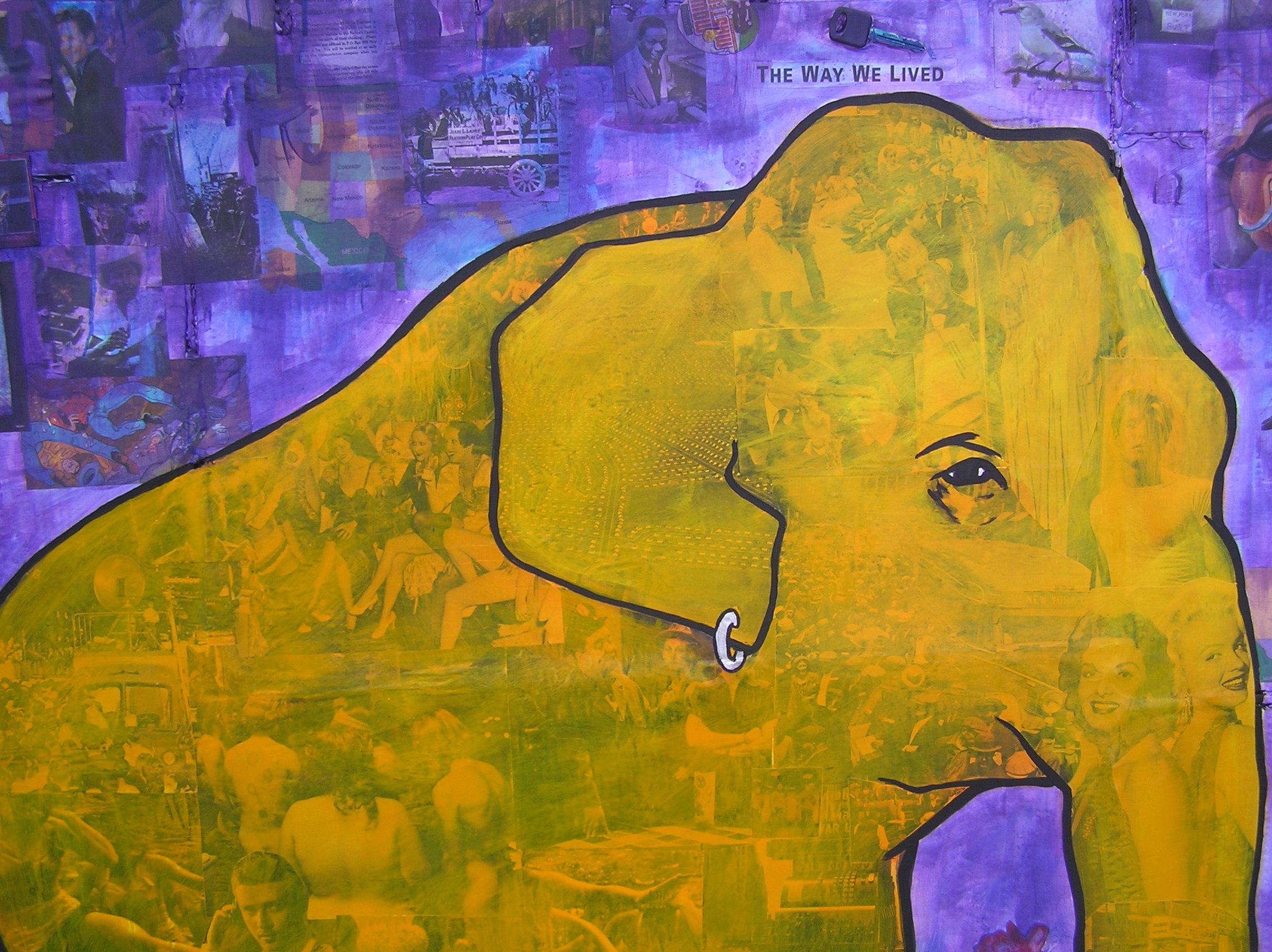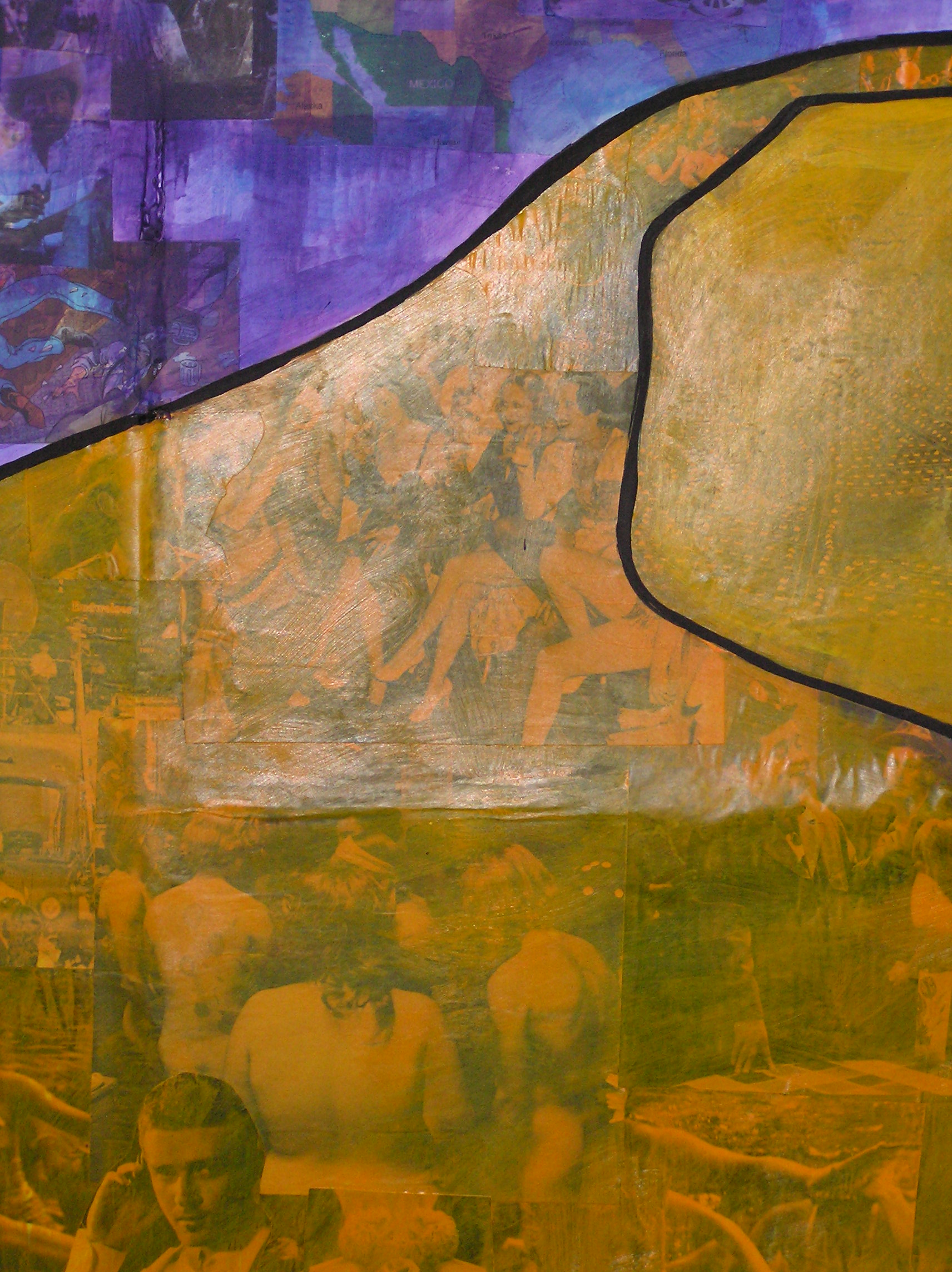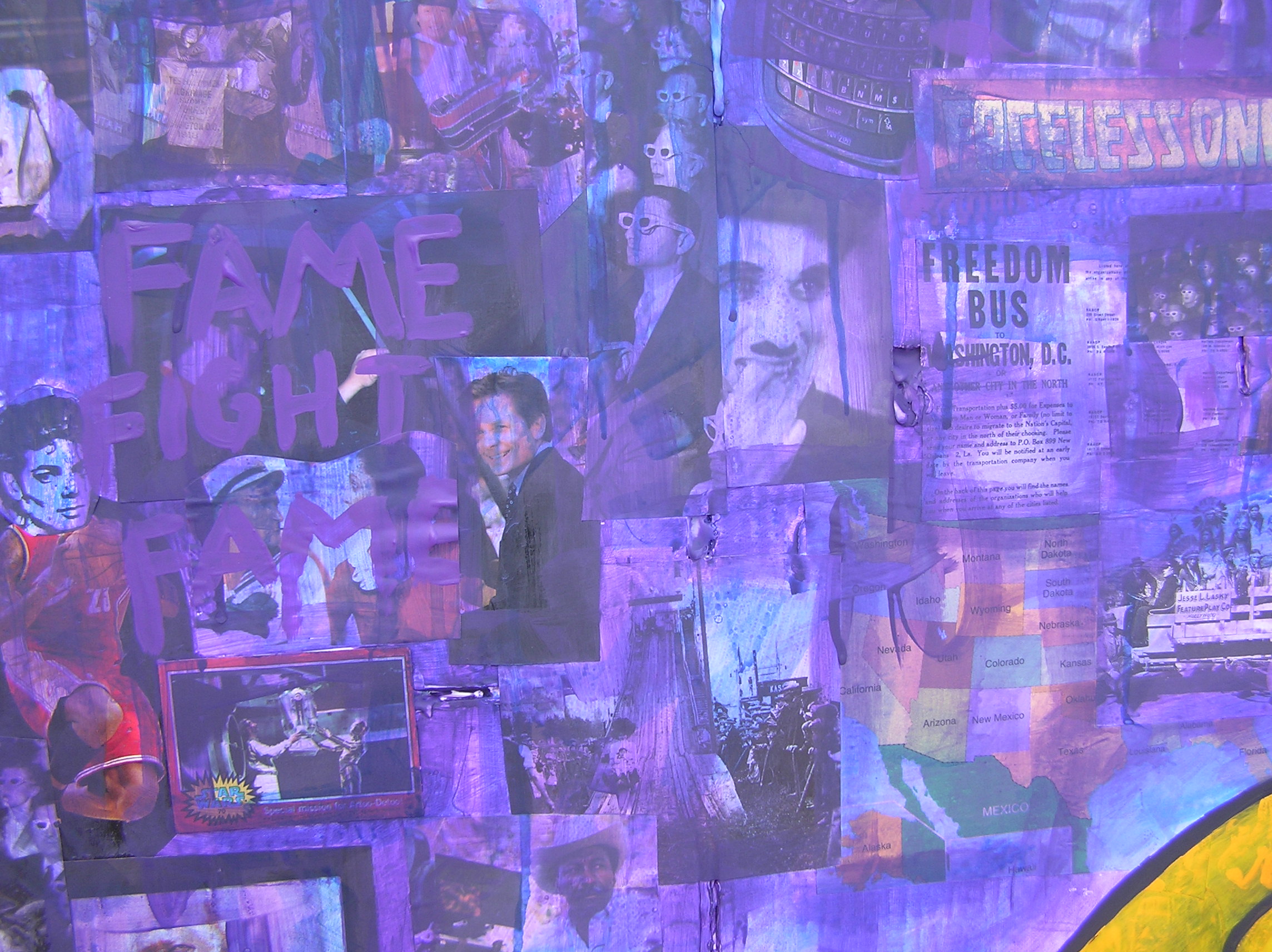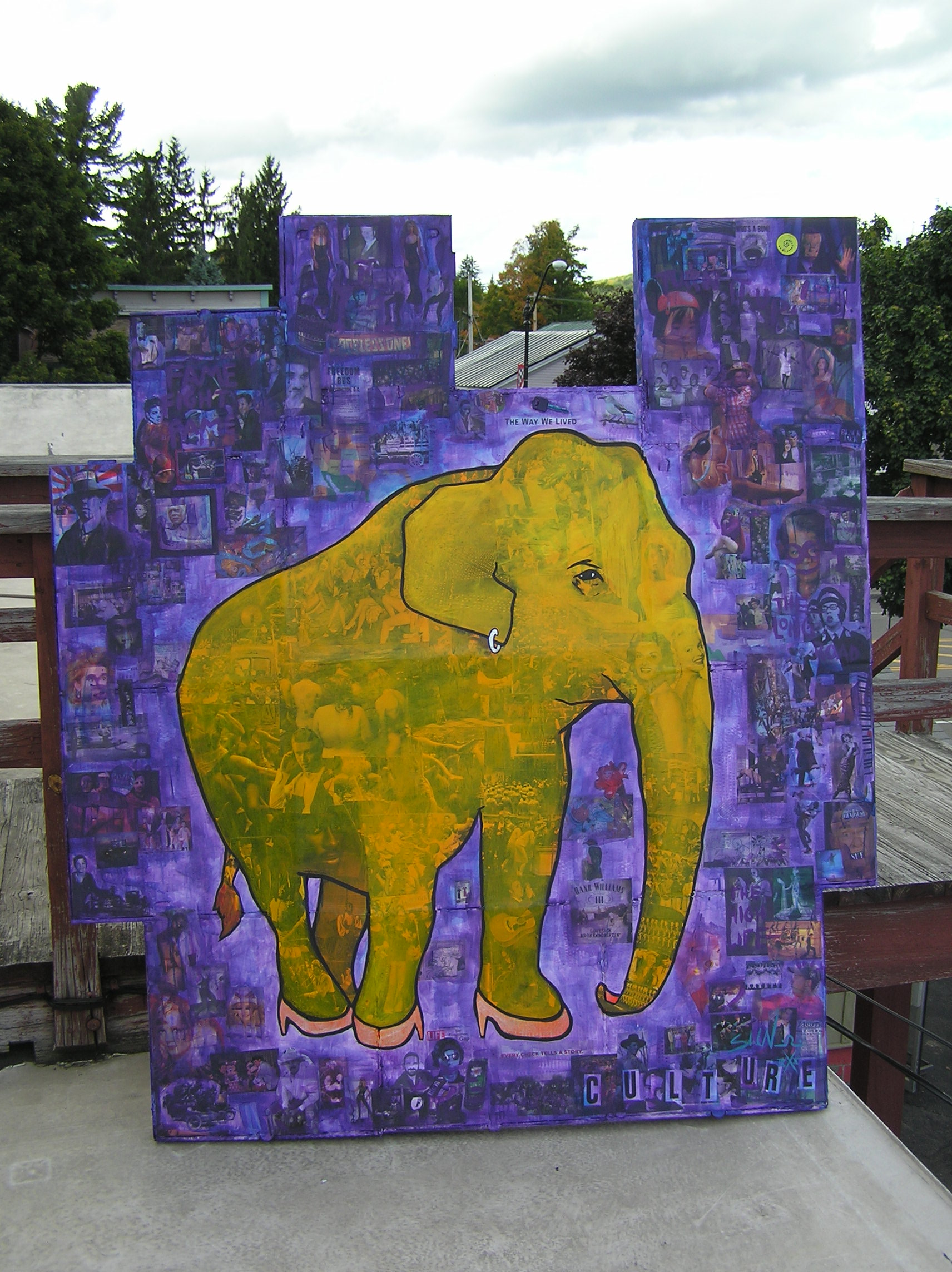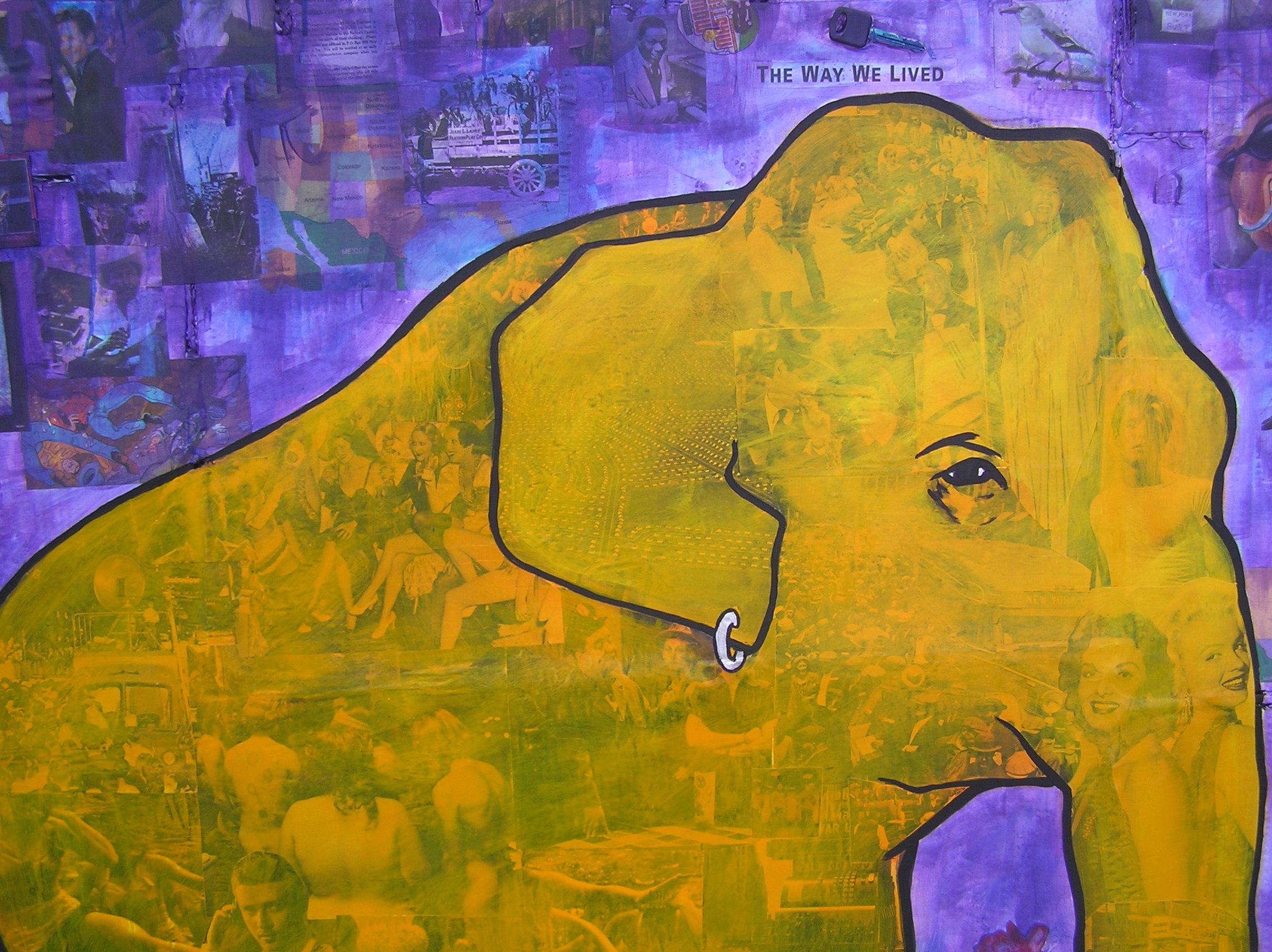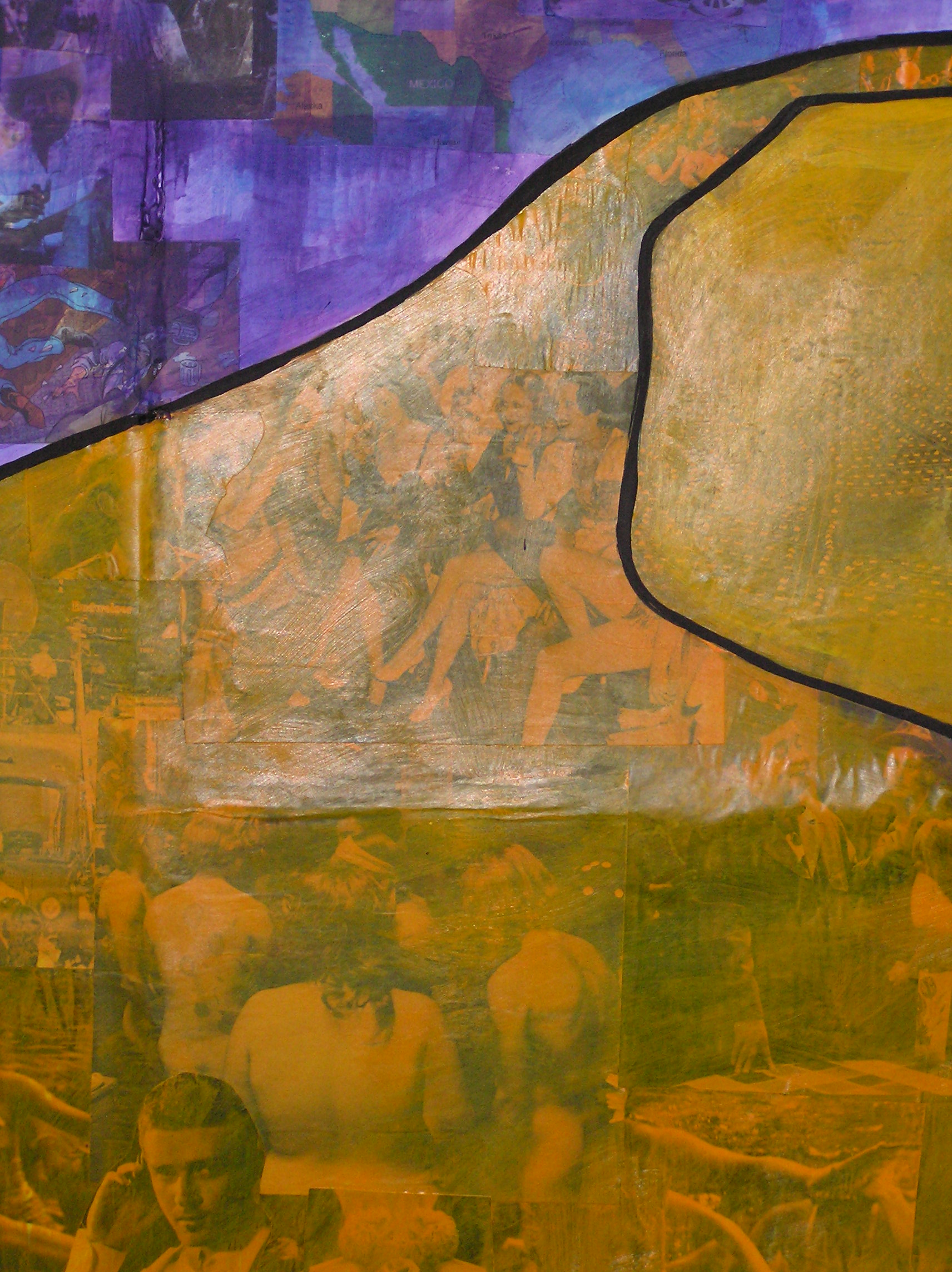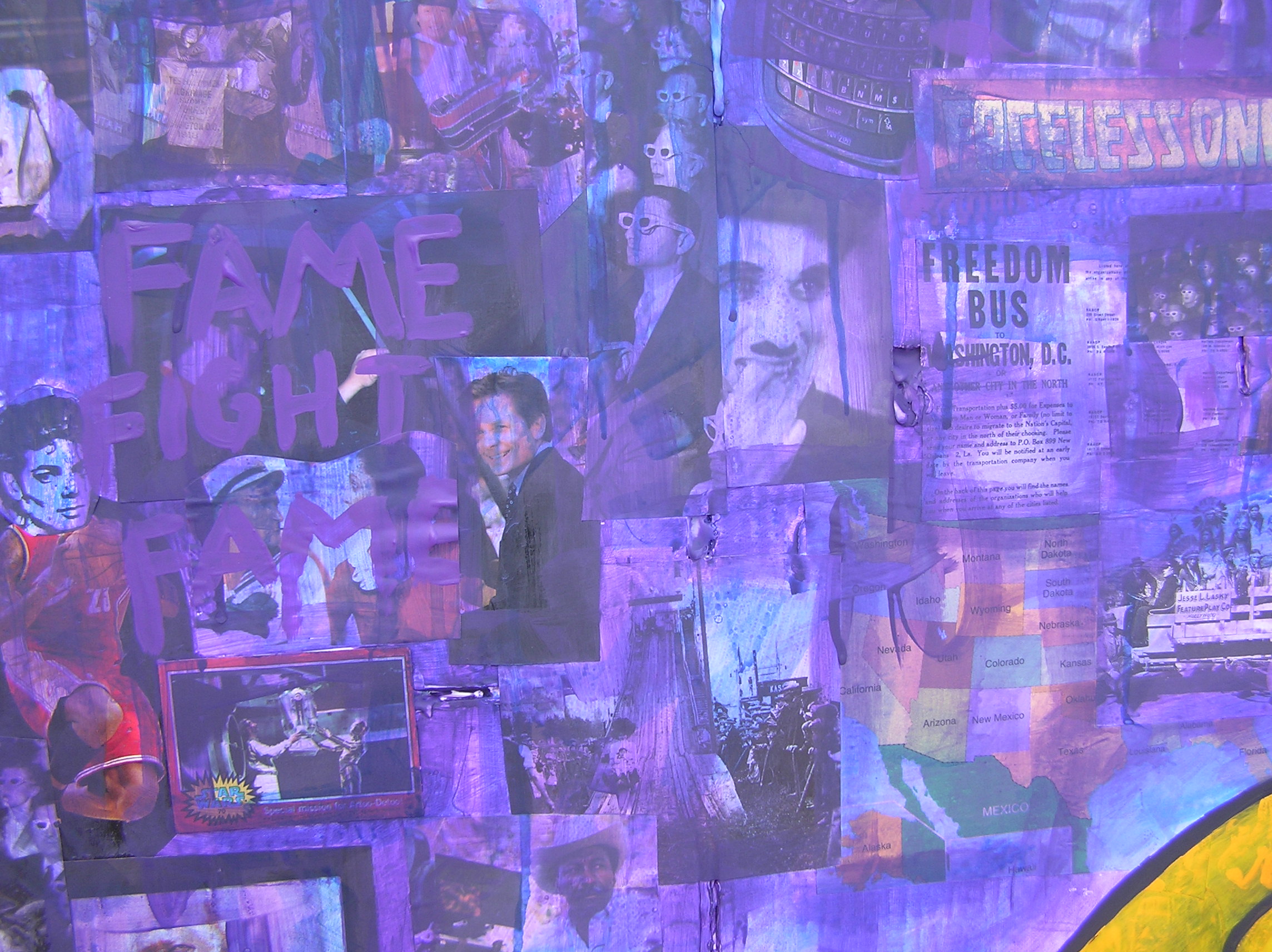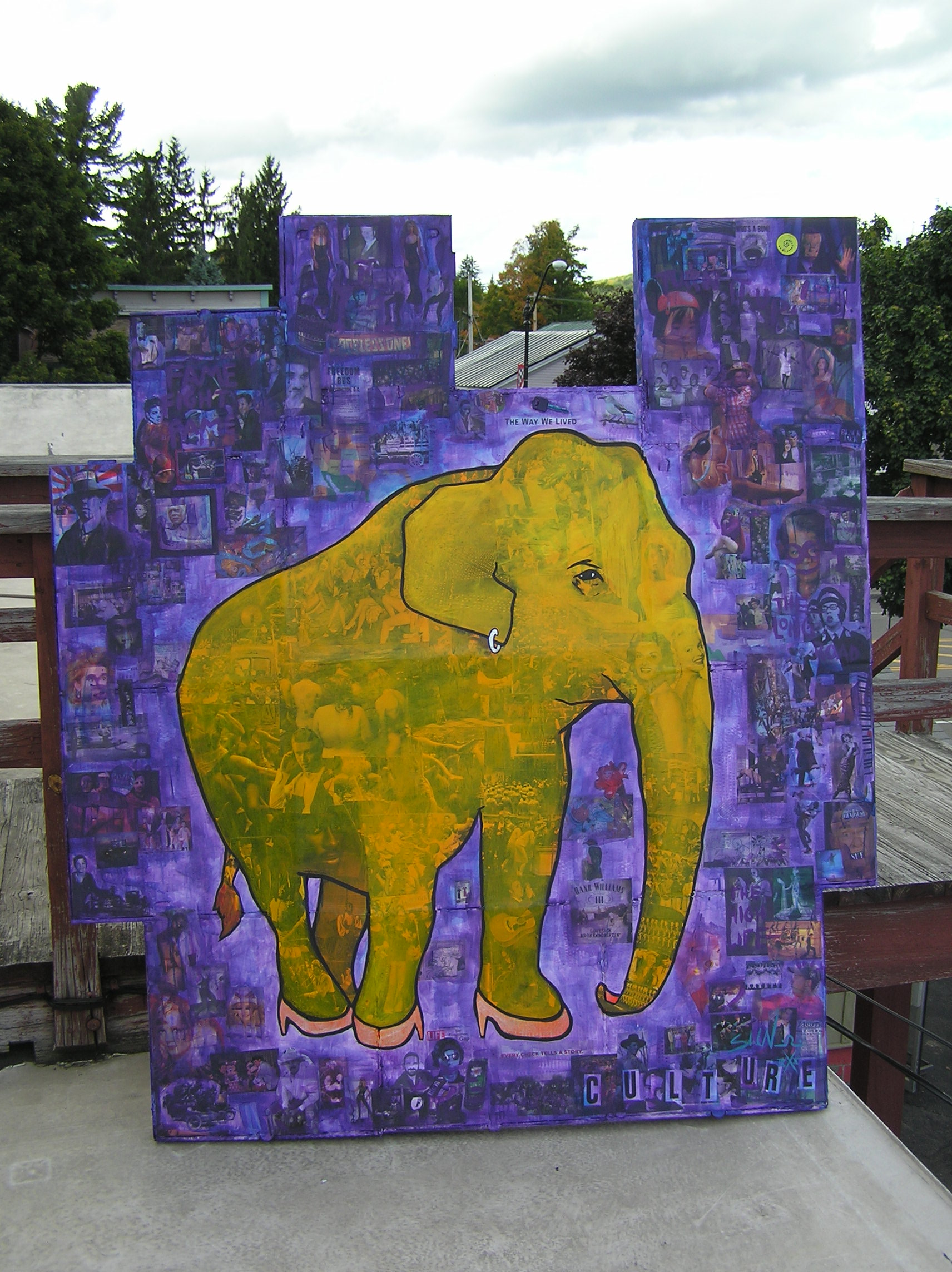 Culture
2010
Acrylic, oil, and collage on pizza boxes
66" x 59"
Signed lower right
Shad Nowicki's paintings are inspired by popular culture and American history, particularly iconic images of Hollywood. From a distance, they may appear to depict simplistic subjects. Upon close inspection, however, a myriad of television characters and images from contemporary society are revealed. His use of unusual and unexpected surfaces and materials enhances the imagery and style of his work.
This Nowicki painting is part of a series that explores and questions the evolution of modern American development. His themes of entertainment, invention and innovation, politics, and contemporary corporate culture were all created on disassembled pizza boxes that Nowicki recombines to create "canvases."
*This original artwork by Shad Nowicki is signed and comes with an artist biography and official bill of sale listing exhibition history, publications, and provenance. Allow 1-2 weeks for delivery.